Racing starts August 24!
Series Main Page Link
In the Spring Historics Season, we celebrated 50 years of Mustang. But another iconic vehicle debuted in 1964: the Porsche 911! Ferdinand "Butzi" Porsche first drew up sketches for the 911 in 1959 as a larger, more comfortable replacement for the Porsche 356. Little did Butzi or anyone know the 911 would stay in production for over 50 years. Even Porsche tried to kill the 911 in the 80s with the front-engined 928, but customers kept buying the rear-engined 911. We will be racing the 1972 2.5L ST version of the 911. This version uses the original 1964 body style, and was factory modified. An "ST" is a very rare car with fewer than 20 examples receiving the full factory racing kit. Its a drivers car, very light and agile but not possessing overwhelming power.
To match up with these 911s, we have picked a nice variety of European circuits. You should find both old classics and some new favorites in the mix. And yes friends, we are running the Green Hell! :headbang:
911 Challenge
Car:
Porsche 911 2.5 ST 1972
08/24 Brands Hatch double-header (2x 30 min)
09/07 Mountjuich (1h)
09/21 Estoril (1h)
10/19 Hockenhiem (1h)
11/02 Preluk 74 double-header (2x 30 min)
11/16 Imola88 (1h)
12/07 Nordschleife (1hr)
World Sports Car 68's
Cars:
All 1968 cars and older allowed - meaning Ford GT40 MkII, Porsche 906/8, Cobra Daytona, Corvette L88, etc...
10/05 Spa 67 WSC enduro (2h) Double-points
The Le Mans event was a nice success, so we want to do a fall Endurance event. This time at Spa.
Trackpack

for all events is here and here
Join us on Teamspeak for voice chat.
Connection information
here
The Game and the Mod
PnG3 requires the GTR2 game
link to the
Power&Glory 3 website were you can find links to the download
... you can get GTR2 on Steam for a very reasonable price of less than $15.00 and it's available at
this link
...the Steam Version has been confirmed to work with Power and Glory 3.
Make sure to READ and follow the INSTRUCTIONS FOR INSTALLATION, a PDF installation instructions file is available to print in the downloads section of their website
Cars and Scoring
For each season, a driver should pick a car and stick with it for that season. If a driver changes cars, he/she will forfeit points earned up to that point in the season.
ALL RACES WILL BE RUN USING NUMBER OF LAPS
Practice: 8-8:45 p.m. Central Time (US) - 45 min
Qualify: 8:45-9:00 p.m. Central Time (US) – 15 min
Warmup: 9:00-9:05 p.m. Central Time (US) - 5 min
Race: 9:05 p.m. Central Time (US) - Number of laps will be determined for each track, NO PIT STOP REQUIRED
All races will be ~60 minutes (unless otherwise specified) with 80% damage, changeable weather and no pit stop required
No custom skins allowed, please select from the skins in the game, it doesn't matter if two or more people use the same skin.
Points will be tracked for the 4 races overall as one complete championship using the following point system based on finish
20,16,14,12,10,8,6,4,2,1
Driver must complete 50% of the race distance to receive points.
All CMS
Rules and Regulations
are in affect for this series.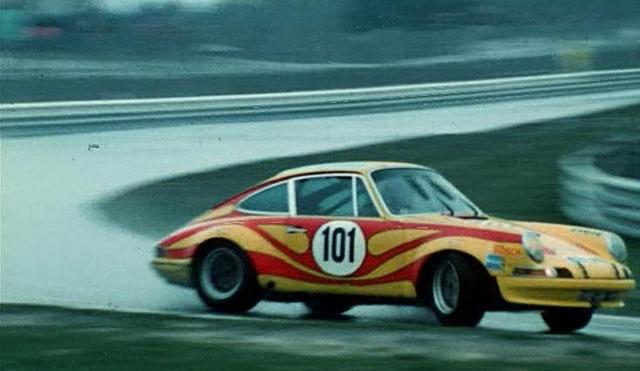 Series Main Page Link