Love the idea of a 64 Mod, and who knows, we may well see a "proper" mod in time....but in the meantime I've been having great fun thanks to this thread, racing the 65 cars in a 64 season created in Gem+, and using the files already published on this thread, so many thanks to Tooncheese and Royal!
I incorporated the 1964 non-championship Formula 1 races as well, for a nice full season of racing on (arguably) some of the finest circuits we have in GPL, when one considers the stunning updates currently available for Solitude, Kyalami, Goodwood et al. These were the non-championship rounds for 1964:
II Daily Mirror Trophy Snetterton March 14
I News of the World Trophy Goodwood March 30
XIII Syracuse Grand Prix Syracuse April 12
IX Aintree 200 Aintree April 18
XVI BRDC International Trophy Silverstone May 2
XIV Solitude Grand Prix Solitudering July 19
III Mediterranean Grand Prix Pergusa August 16
VII Rand Grand Prix Kyalami December 12
Purely for my own amusement, I made up a bunch of covers for the non-championship races. I'll put them up here in case anyone else feels like racing a full 18 race '64 season. Previews below :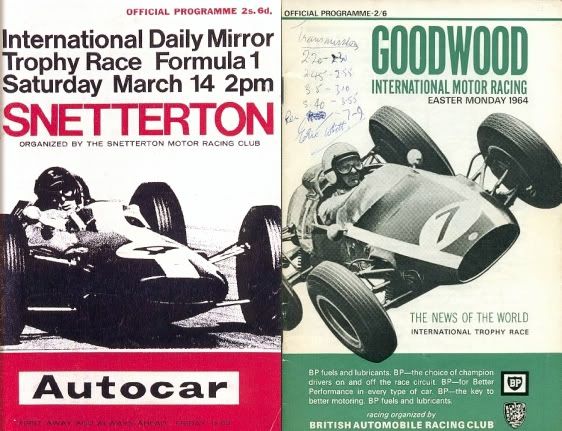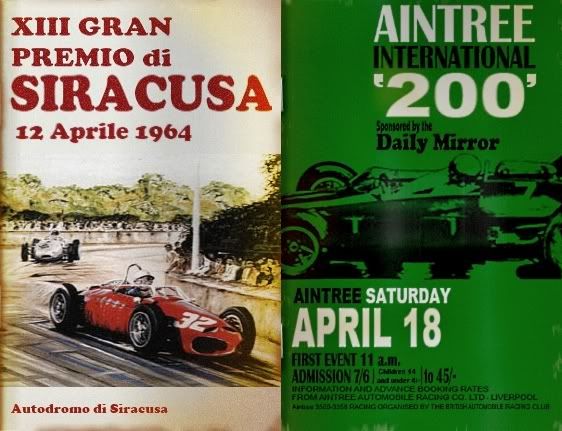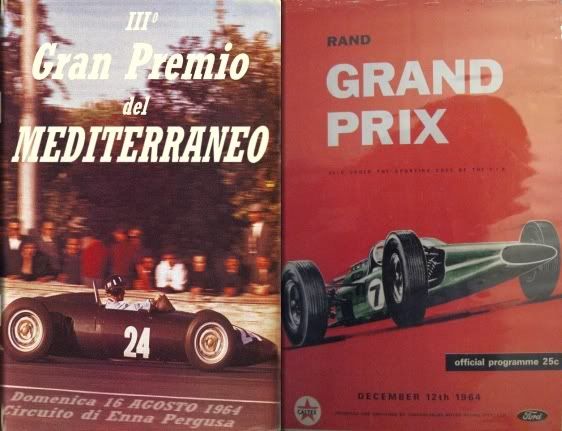 (You'll find all these in .pbf form in the RAR below.)
OK, we've seen the Solitude one before, but this is a slightly cleaner version.
Could'nt find any original race programmes for Siracuse or Enna Pergusa from 64, so made those ones up myself...and of course we don't have Enna yet, but we know it's in the pipeline, with guys infinitely more skilful than me working on it! Meanwhile I've got Panchine standing in for Enna, which is a beautiful and fast circuit with great flow.
As I say, just a bit of fun, but it adds an extra dimension to my enjoyment of this great sim.
It would be truly marvellous to one day have even a representative field of the genuinely competitive cars from 64, but there's other years I'd like to see as GPL mods first. Fair play to the Mod Teams, we're in the best possible hands!