Hello guys!
Sorting out my performance problems, the key was a fresh install and adding all the updates one after another to my gpl directory. GPL (1967) runs now on rock solid 36 FPS in all its glory with ultra hardcore settings by Stefan Roess. GPL is back on top, i love it!
But i have a problem. I have a second gpl install with the Lotus43 (H16 engine) and the McLaren M5a (Eagle engine) installed, and years ago i swapped the engines and edited the car info screens: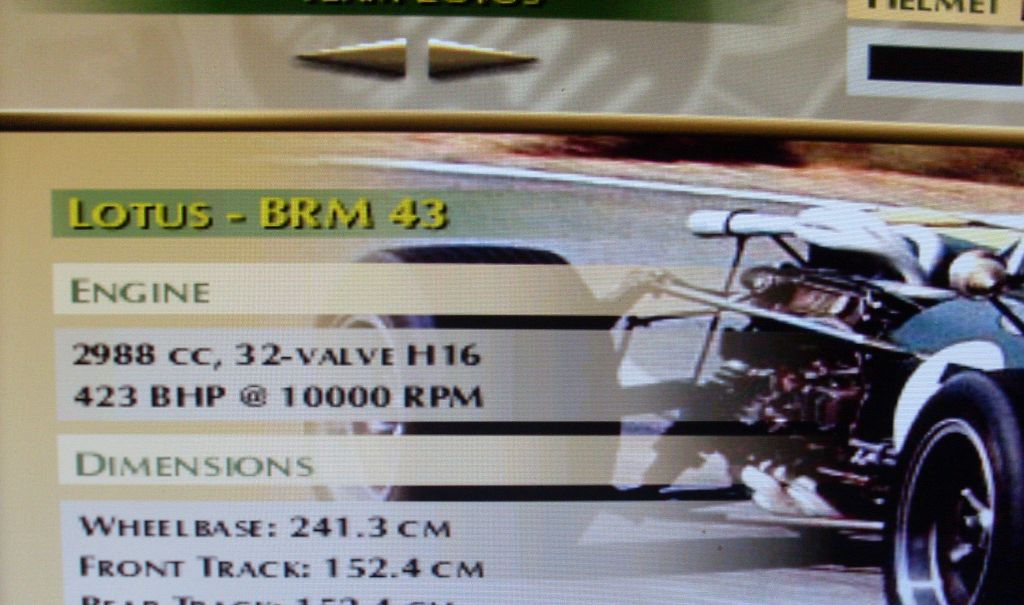 Problem, i have no idea how the f*ck i did this? I have to built a new exe file for this install and need to add this informations and swap the engines again, but can't find an utilitty for this? Was it called Engine manager or somewhat? And how to edit the car info?
Thanks to all, if anybody got a tool for this, please upload it.