At CMS Racing, we are venturing out more with our games, and in particular rFactor 2, as it is being more developed and becoming more stable with suitable content to run some racing series now, we have decided to get this off the ground and start out with a brand new Nissan Cup 2013, it promises to be a exciting series for CMS and all it's competitors.
we're be putting our pedal to the metal with this series as we will not be running Traction Control or other aids apart from the standard auto clutch aid in our leagues. Are you up for the task? it's not just about driving but taming these beasts around tracks that will test you to the limit, it's not just about keeping it on track or worrying about tires, pit strategy and weather will be a big decider in this league, are you ready for the ultimate test on rFactor 2? oh and not to mention it's with 20+ drivers you're battling with!
Check out the details below, this league will be run on Saturday's.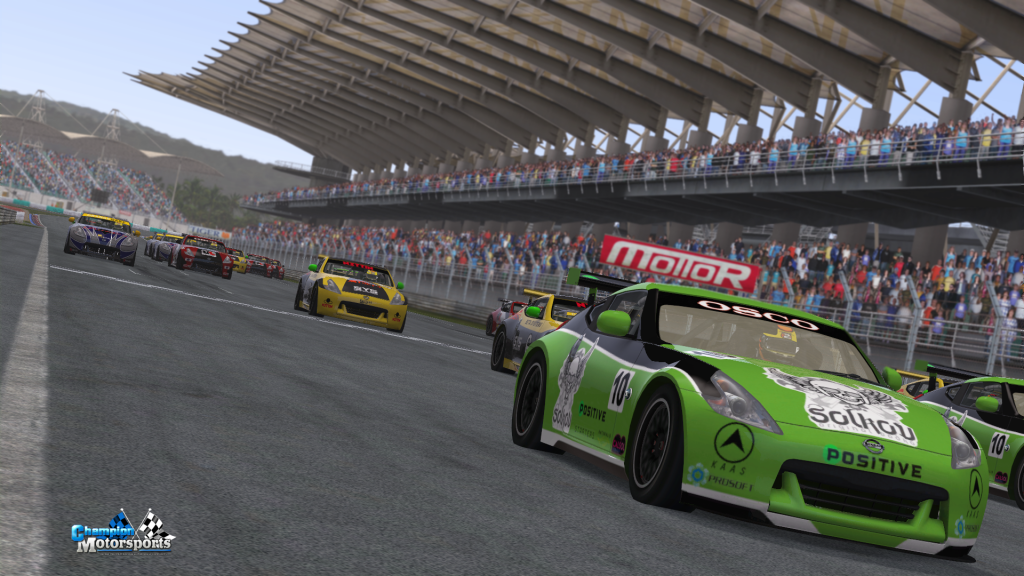 Sign up in this thread
Sim: rFactor 2
Car: Nissan 370z (Single Class)
QUALIFICATION
Private qualification (1 timed lap) within 10 or 15 min - Server setting
RACE
Race format: 225 km / 139 US miles (Rounded up to the next number of laps). On slower tracks distance might be reduced.
Start procedure: Standing (If a track has bad starting lights, it will be single file formation lap and roling start - Procdedure will be published in driver briefings before each race)
Server settings: CMS default - Driving aids: Auto clutch
Server password:
Look here
Weather: To be determined
Timing: Saturdays. Race start: 10 pm Central Euro Time (CET) / 9 pm UK / 3 pm US CST Chicago
Skins: No custom teams, but build in custom skin transfer can be used within rFactor 2.
Since rF2 is a developing platform, only the tracks for the two first races ave been chosen. It means vmod files will be published as we move along and update the schedule as the season goes.
Calendar
0. Aug 10th - Test race - Portugal GP - 54 laps
1. Aug 24 - Sepang GP - 41 laps
2. Sept 21 - TBD
3. Oct 26 - TBD
4. Nov 23 - TBD
5. Dec 14 - TBD
Required files for test race and 1. race of the season:
vmod file: CMS_Nissan_T0_R1
Car: Nissan 370z v1,43; Tracks: Malaysia v1.42 and Portugal v1.43.
Files can be obtained from
rFactor | The Future of Race Simulation
Please visit
Champion Motorsports - Headlines
for the most current information
Edited by davidan, Jul 20 2013 - 07:45 AM.