After so many year with my Logitech Wingman FF, i had the chance to test a friend's Thrustmaster T300RS. It was amazing. One lap in Assetta Corsa in the Lotus49 on the Nordschleife, and i new this is getting expensive. So i've bought a Playseat Evolution, a used T300RS, T3PA-Pro Pedals, TH8A Shifter, new PC, PS4 Pro and set up my "racing room". I can tell you, GPL never was harder to drive. Clutch and H-Shifter adds so much on realism, but i stumbled over my own feets, literally spoken. Laptimes dropped ~ 2 to 4 seconds on average tracks, did'nt finished a complete lap on the ring till now. Feeling a little like 1998...
I've found a wooden Lotus shifter knob on ebay to replace that metal ball of the TH8A shifter, and now i finally got the missing part to make it more realistic than ever.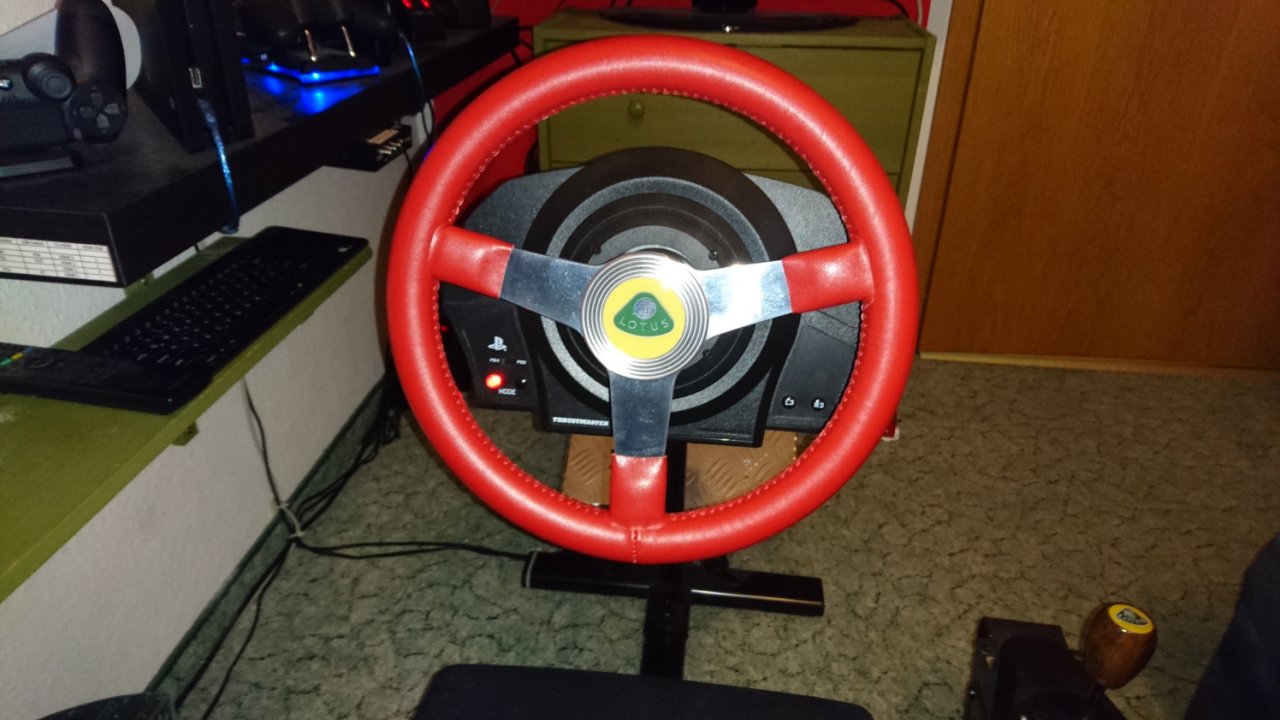 This is a dream come true. The wheel is made by
Jakob Engineering
in the UK. They make steering wheels for historic racing and idiots like me. They also made Brabham or Lola wheels or sell parts of cars, just have a look if you are interested.
So, how does ist feel while driving?
UNBELIEVABLE!
Edited by Tormentor, Jul 14 2017 - 12:34 AM.