All these cars were made by adapting the cars of mod 1965 (mix V2 and V3)
Would you be interested to make the South African championship 1965?
9 races ( and 6 non championship races ):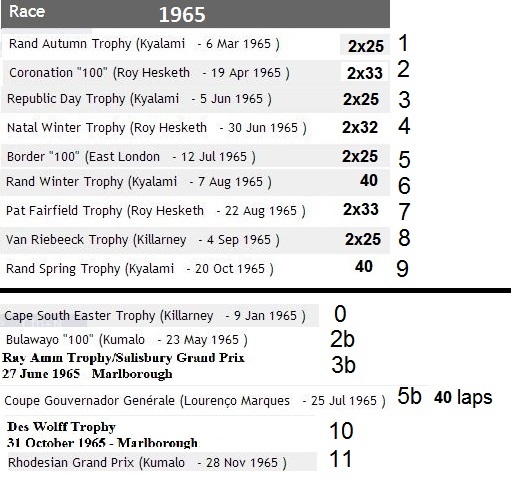 they began with engines 1.5L L4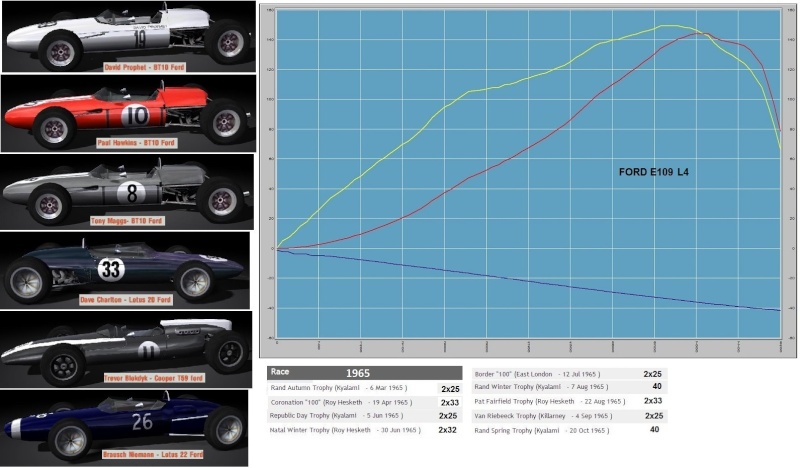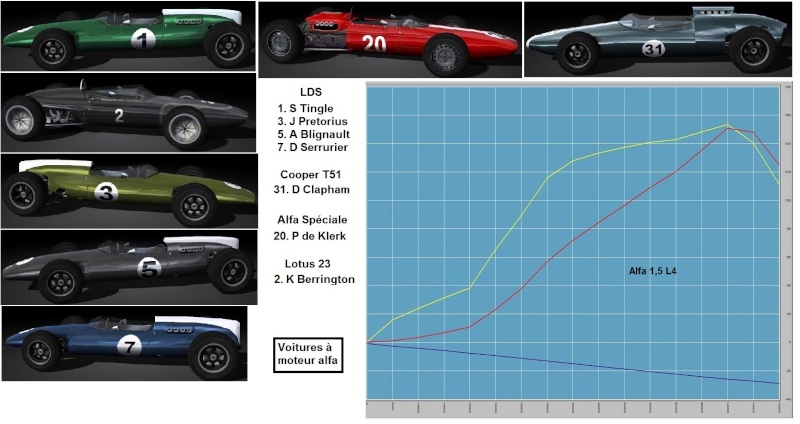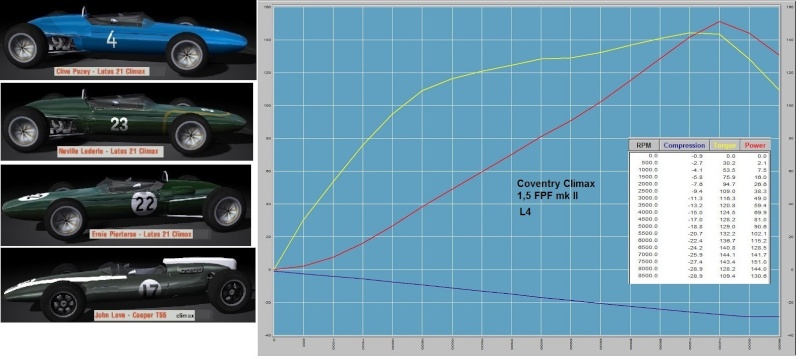 then they changed for engines up to 2.7L L4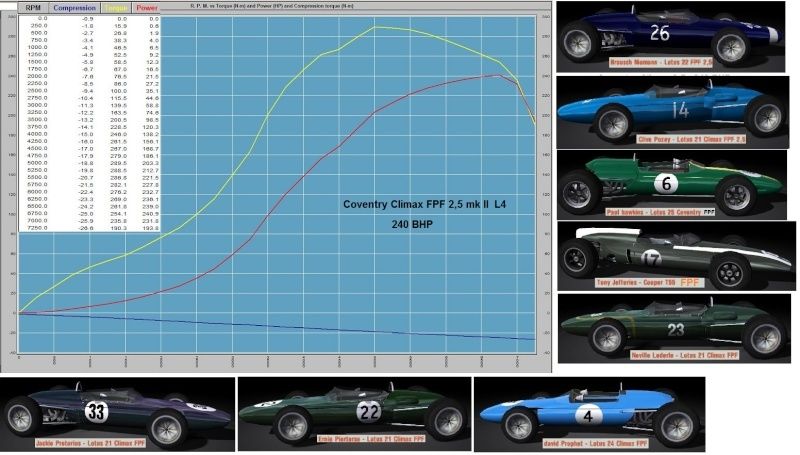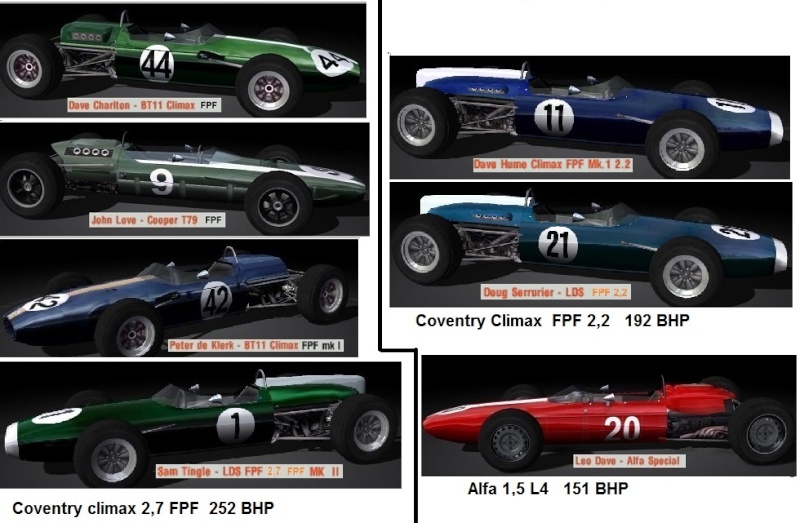 http://www.4shared.c...a/SA65_v09.html
If you want to test, install the mini mod as usual.
You will get 3 car folders :
SA: Part 1 65 championship
SA2: end of the 65 championship, after the 5th or 6th race
(actually they do not have all changed at the same time but the dates are not known)
SA3; 2 additional cars that allow with SA2 to repeat the 1966 championship
There are the talent files, you can race with the AI by adjusting the aggressiveness between 15 and 20%
for their speed, decrease of approximately 10% from SA to SA2
Tracks 65 :
East London , 70Kyalami , Killarney , Roy Hesketh
Tracks 66 :
same + Lourenço Marques and Kumalo ( Kumalo must be replaced by Tony Rust )
Edited by ed76, Feb 12 2016 - 07:34 PM.